NOEA Annual Convention & Awards Dinner
Guildhall and Pump Rooms, Bath.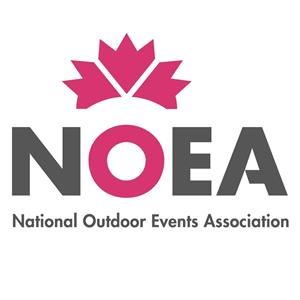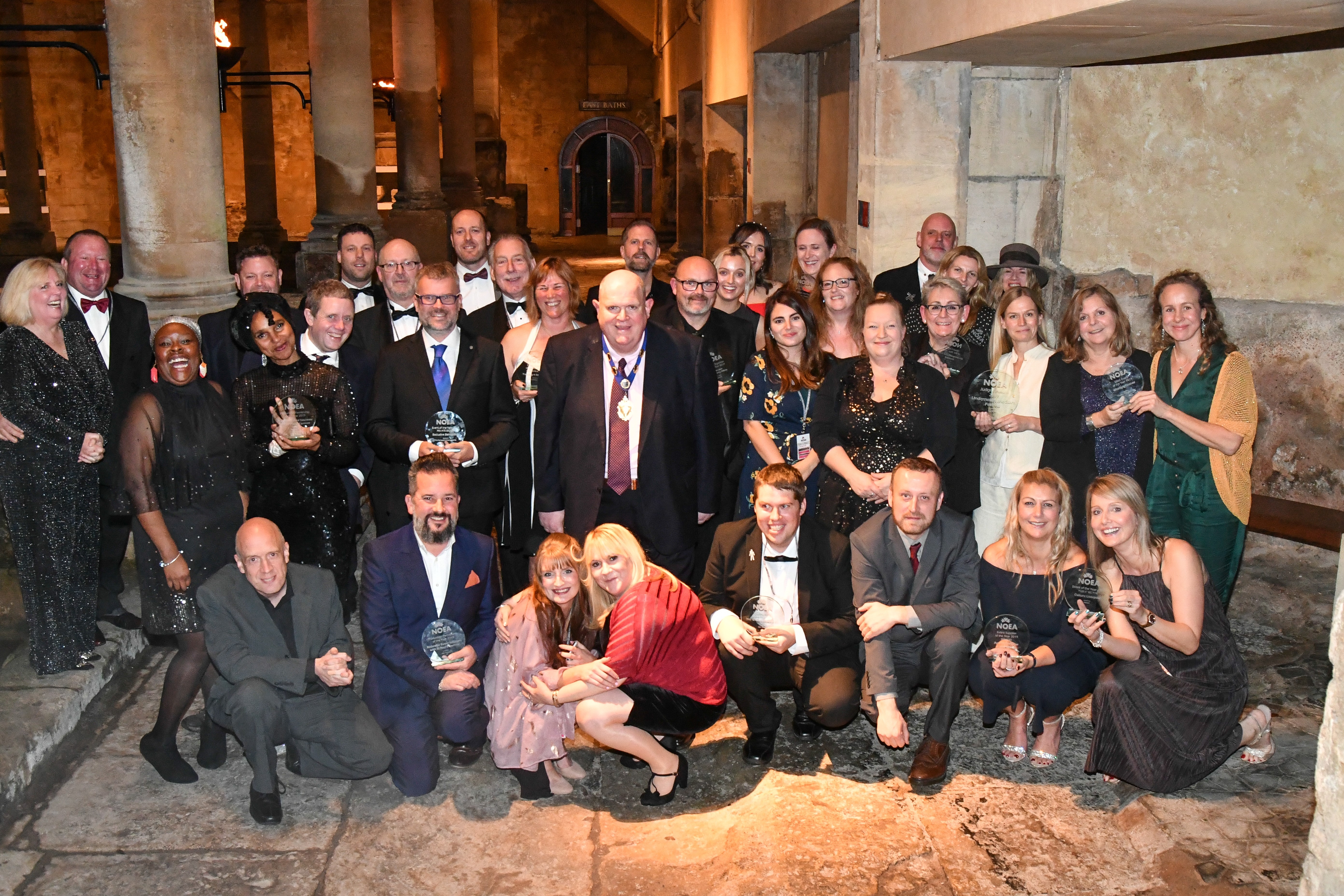 This year's NOEA Annual Convention will continue its theme of Build(ing) Back Better for the events industry, offering insight and education into the new standards and values that events are looking to follow as we enter 2023 and Beyond. We'll also be hearing from some of the biggest brands investing in the industry right now, and looking to understand how they see events and what they need from the people that produce them.
This is the convention's first return to a live format since pre-pandemic and will feature plenty of time for networking. It also takes place before NOEA's annual awards, offering a chance for business during the day, and celebration in the evening.
More information about NOEA Annual Convention & Awards Dinner tickets
The National Outdoor Events Association AGM & Awards Dinner

Please note Wednesday November 23rd is the setting up of Bath Christmas market so parking and access will be very busy please allow enough time to get to the venues on time.

Convention Day - Key Information

Day Venue:
GUILDHALL
High Street
Bath, BA1 5AW.
tel: 01225 477442

AGM - Members only - check in 09.00.
Convention Check In - 10.00
Stand Set up by 09.00

Sponsors and Exhibitors:


Companies that are exhibiting can set up on the morning of 23rd November - a member of the event team will be able to show you where you can put your pull up and leaflets. We require all exhibitors to be set up no later than 09:00. If you are sending your stands or leaflets direct to the venue please mark it for the attention of:

Susan Tanner (NOEA)
c/o Sara Brooks
The Guildhall
High Street
Bath, BA1 5AW
tel: 01225 477442



All electrical equipment must be PAT tested, and the Guildhall may require copies of your public liability certificates, so please ensure you bring these with you. All stands will need to be taken down after the daytime convention.


Awards Dinner - Key Information

Evening Venue
ROMAN BATHS AND PUMP ROOMS
Stall Street
Bath
BA1 1LZ
tel 01225 477734
19.00 start entrance Stall Street

Please bring your tickets with you
You will need to use the entrance on Stall Street, next to the Roman Baths Shop.

Dress Code for the Awards Dinner
Black tie/ smart suits

The Presidents reception is from 7.00pm-7.45pm in the Roman Baths followed by the awards at 7.45pm-9.00pm in the Pump Rooms.

Dinner will be served following on from the awards.

Guests are then welcome to return to the sponsors hotel The Abbey Hotel to The Escape Bar for the after party and drinks at the Bar.

Hotel information:
Abbey Hotel
North Parade, Bath, Somerset, BA1 1LF Reservations: 01225 805851
https://abbeyhotelbath.co.uk/

If you are a sponsor then we will have booked accommodation for you at the Abbey Hotel. We reserve the right to use another hotel if we have reached capacity at the Abbey hotel.

Other places to stay:
Event delegates can book direct with The Abbey Hotel Or our other partner hotel

TICKETS:
The information sent from See Tickets is for all attendees to both the day and the evening part of convention and is in sections for the different elements of the day. Tickets are available for different parts of the day.

So although the title of the Event is NOEA Annual Convention and Awards tickets are also named for each section of the day or evening depending on your booking

Access is only with correct ticket for each session

AGM ticket - access to AGM hour no access to Day Convention or evening awards
Day Convention or Speaker- Access to Day Convention only no access to Dinner or Awards
Awards Dinner - access to Awards Dinner only no access to day convention
Full Delegate - access to Day Convention and Awards Dinner - no accommodation


Travel to the venue By Plane -
Bath is accessible from Heathrow and Gatwick airports by public transport. The nearest airport is www.bristolairport.co.uk which serves the UK and a number of European routes. There are cars for hire and Bath is about 45 minutes' drive away. There is an hourly direct bus link from Bristol airport to Bath city centre.

By Train
Bath is an excellent city to visit by rail. The station is called Bath Spa. There are frequent high-speed connections to London Paddington. For a slower and cheaper service try London Waterloo. The Guildhall and Roman Baths are less than ten minutes' walk from the station.

Discounted rail fares:
From London Paddington to Bath Spa (click on Bath Spa section). Please book on this page for the forthcoming event: here

By Car
The quickest and most straightforward route if you are travelling from a distance is likely to be via the M5 and M4 approaching Bath from the north and using the Lansdown Park and Ride, marked Park and Ride North. Full details of www.bathnes.gov.uk/services/parking-and-travel/park-and-ride can be viewed here. can be viewed here.

On foot
Bath is well suited to pedestrians. Most hotels and guest houses are within easy reach of the city centre. Follow the on-street maps, or print out a map here The Roman Baths are right in the centre of Bath, near Bath Abbey. The entrance is in Abbey Church Yard, BA1 1LY.

Car Parking
All details for Bath car parking can be found here - here

Park and Ride
Parking is very busy in Bath and can be expensive so using the Park and Ride is a good alternative . Drop off points close to the venue and hotel. £3.20 return. more info on park and ride here

Taxi Service
Abbey Taxis 01225 444 444

Coach Parking Information
clickhere

Wednesday Daytime
Link to map with both venues here